---
Progress in the Muchinga Mountains
One of the 2015-16 Mission Projects is well underway in the Muchinga Mountains near Lusaka, Zambia, and we are excited to share the details.
A Little Background
You may be aware that most of our mission efforts in this area have been to put wells in remote villages where there is NO fresh, clean water for families. This is an ongoing project because we know it's essential to good health. It's hard for most people to imagine not having enough clean water.  We often take it for granted.
For people in the Muchinga Mountains, much time and effort is required to have one of the basic necessities of life.  The villagers walk for miles to hand-carry water back to their families for cooking and drinking. This is why John 4:14 Missions will continue to be involved in drilling wells. Not only does the well supply a basic need for human life, it is a way to open doors to people's hearts.  We are currently exploring opportunities for the location of our next well.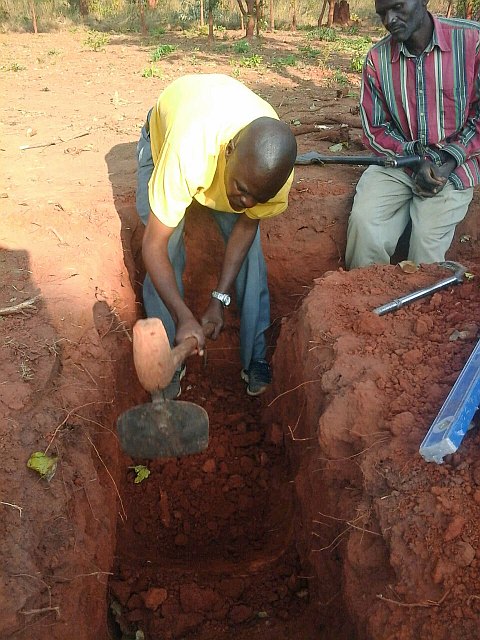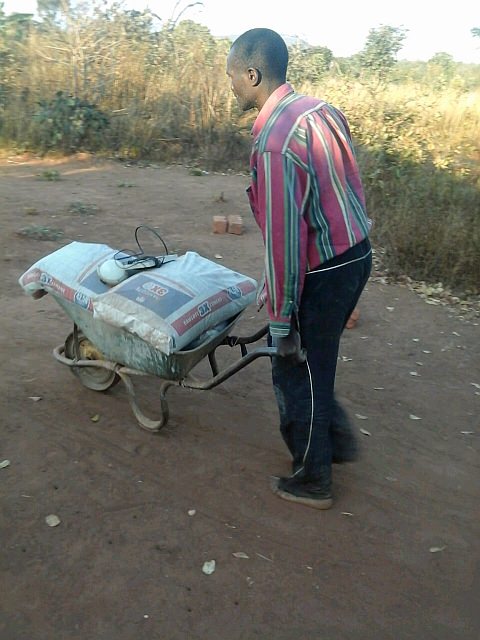 ---
Taking the Next Step
There is more we are doing, however! For some time God has put another project in the hearts of the members of the John 4:14 Mission group regarding the work in Zambia. When the 2014 well was put down, the men on that mission trip were blessed to be able to worship with the villagers. They were amazed to witness the number of people from several surrounding villages who gathered together to worship. The worship service was truly inspirational. Since that time, God has called the mission group to construct a multi-use building in the village that will be used as a church, a school, a community center, and eventually, a medical clinic.
We have partnered with the people in the local villages to make this project possible.   John 4:14 Missions is supplying the materials, plans, and prayer support, and the villagers themselves are providing the labor and other necessities to facilitate construction of the project.  We're all familiar with the expression "a picture is worth a thousand words" so we have some great pictures for you. This is God at work for sure. He has provided everything required for this project and the people are doing a wonderful job.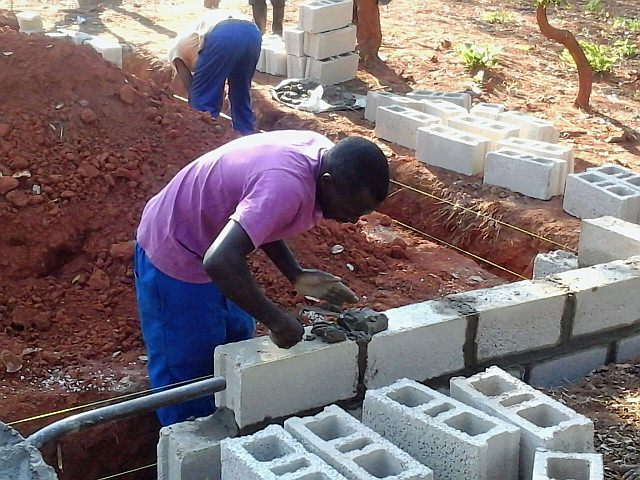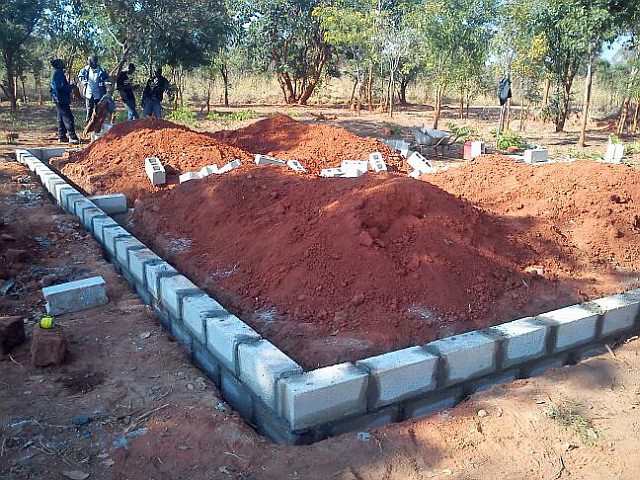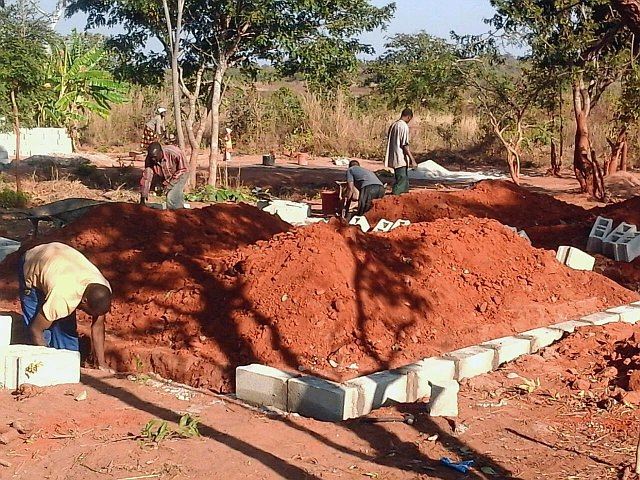 Only the Beginning
There is still much to be done. As the work continues, we are praying for a teacher for the school, books and supplies, and guidance and direction regarding the clinic. For most people in the area, it is a trip of three to four hours, mostly walking or being carried, to get to the nearest clinic and many times people are just too ill to make the trip.
Either through prayer or contributions, we invite everyone to help us with this mission or any of the other work John 4:14 is involved in. All the missions can be seen on this website.  Each one is intended to share the love of God and to be a blessing; not only to those who benefit from them, but also to those who support them.  Thank you for your kindness and generosity, your prayers and support.
NOTHING IS IMPOSSIBLE FOR OUR GOD!!
May He bless you greatly.