Matthew 5:13-16
You Are Like Salt and Light
"You are the salt of the earth. But if the salt loses its taste, it cannot be made salty again. Salt is useless if it loses its salty taste. It will be thrown out where people will just walk on it."
"You are the light that shines for the world to see. You are like a city built on a hill that cannot be hidden. People don't hide a lamp under a basket. They put it on a lamp stand. Then the light shines for everyone in the house. In the same way, you should be a light for other people. Live so that they will see the good things you do and praise your Father in heaven."
SALT Christian Academy is on the second floor of this building. It is deliberately located here in order to be closer to the more disadvantaged parts of the community.
The Salt And Light for Tomorrow Christian Academy
The Salt and Light for Tomorrow Christian Academy, Inc., or S.A.L.T. Christian Academy for brevity, is a non-stock, non-profit educational institution established in 2006. The school operates with appropriate government permits and licenses to provide basic education from pre-school through the 6th grade and is located in Caloocan City, Philippines, a part of Metro Manila.
The call to establish the school began in 2002 with a phone-snatching incident experienced by a local pastor's wife along the Smokey Mountain in Tondo, Manila. The call to answer the need was reinforced in 2004 when Sam and Joyce Goodson, who had lived in the country for a number of years, communicated to her that God had impressed upon them a need to establish a school in the Philippines as well. Although they had been friends, she didn't have the opportunity to share her unpleasant 2002 experience with the Goodson's until this time. God was at work separately and beautifully!
S.A.L.T. Academy offers quality Christian education to low income families who would otherwise not be able to send their children to school. The fees are subsidized through the generosity of sponsors like you and the unselfish love and service to the Lord of Christian workers and educators. The school is also a venue of service for local volunteers and source of income for area Christian workers who want to serve the Lord.
At S.A.L.T. Christian Academy, the gospel is freely proclaimed and the Bible is the fundamental basis of the curriculum. The Academy utilizes the School of Tomorrow® system which provides for the development of the gifts, talents and abilities of each unique child. Each student is treated in a way that will expose and enhance those particular qualities. The purpose of their lives is amplified through the development of character values and solid Biblical teaching in a distinctively Christian environment.
S.A.L.T. Christian Academy Mission:
To produce Christ-like boys and girls with character, scholastic excellence and the necessary skills to impact tomorrow's world.
---
Biblical values and concepts considered foundational to life, meaningful relationships, and productive living are conveyed through the curriculum. Character training is received as part of the daily learning experience and prepares students to welcome and accept the challenges of future opportunities.
---
Whether the student is a high achiever or a moderate paced learner, the education process proceeds at the exact level and pace as needed to fully develop each individual child's learning ability.
---
The curriculum has been very carefully compiled to introduce children to concrete and abstract reasoning skills at appropriate age levels in conjunction with maturation stages. Each student masters and is tested on a particular area of material before moving on to the next. Motivations are in place for each student to achieve the highest possible score in each test.
---
The system used is taught in over 130 countries around the world with outstanding results in all key areas of learning.
Interpersonal Skills Development
---
The school's setup provides opportunities for each student to interact and contribute during devotions, student conventions, tri-weekly activities, honors' trips, field trips and various lecture classes.
---
Individualization combined with built-in character tools in the curriculum provide an avenue for students to take responsibility for their own learning and grow in character and wisdom. SALT students demonstrate above average achievements in both academics and traditional values.
As proud parents of Cameron Ace, we are thankful to all of you for the love, care, and extra patience you have given to my son as well as the good and advanced education he has learned from you. No amount of money can repay you for this. To God be the glory and may He continue to give you wisdom and knowledge to keep your school growing. May you continue to be channels of blessing to other parents, by giving their kids not only a good education, but molding them to be responsible and God fearing children. Mr. & Mrs. Arnold Singian
Salt and Light for Tomorrow Christian Academy has proven its name, at least to my family. The search for the right Christian school started five years ago when my sister suggested S.A.L.T. Academy for my kids Allysa, Albert, and Aldrich. As parents, we always want the best for our kids and we've tried our hardest to give them the right education. Where else they gain their right perspective and spiritual inspiration but from a good Christian school. We'll forever be in gratitude for being blessed to be a part of the S.A.L.T. family, and like the school's teachers, administrators, pastor, and staff, we pray that we will also be a blessing to others.
Mr. and Mrs. Alfred Escaran
Statement of Aims:
In support of its Philosophy and Missions, the Academy shall seek to provide the students with intellectual and cultural pursuits that:
1. Encourage commitment to the Christian life, personal integrity, and social responsibility which, as it is lived out, points the students to Jesus Christ as the Lord of the universe and their own personal Savior.
2. Promote the synthesis of academic knowledge and Christian values in order that there might be a maturing spiritual, intellectual, social and physical behavior.
3. Contribute to a knowledge, understanding and mastery of the core subjects: English, Math, Science, Social Studies, and Language.
4. Foster competency and excellence in writing, speaking, reading, appreciation of the arts, analytical reasoning and computer literacy.
5. Aid in developing competence and determination in their approach to their vocation, including encouragement in choosing and following their vocation as a calling to do the will of God through all of life.
6. Develop sensitivity to the needs of others and a commitment to the betterment of society.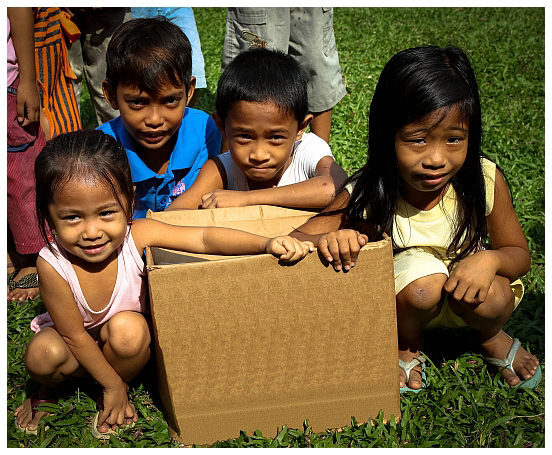 Number of Children Currently Enrolled