A Visit to SALT Academy
Early in 2015, two of the board members of John4:14 Missions visited the Salt and Light Christian Academy in the Philippines.  As part of the commitment of John4:14 Missions, the board wanted to see how the school was progressing and how effectively the funds are being used to help support Salt Academy.
The school was established several years ago to bring God's word to the children, as well as to educate the students from poorer sections of Manila.  Both Mark Butler and Sam Goodson, the board members making the trip, were extremely pleased on both fronts.  The children displayed an excellent knowledge of the Bible and were living their lessons in their daily interactions with other students, teachers and parents.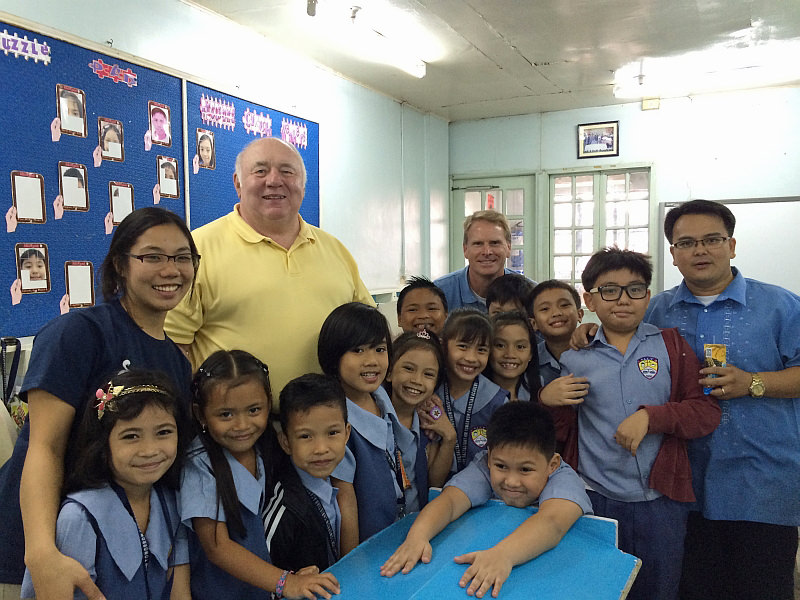 Top Level Education
Academically the school is performing at levels which are superior to public schools as measured by test scores, academic contests and feedback from teachers in other schools who have seen the results of a Salt Academy education.
Local school officials, who are responsible for certifying the private schools, expressed their views that Salt is one of the very best in the Manila area.  The officials expressed amazement that so much has been done with such a small budget and even expressed their view of it as being one of God's miracles.
Great Teachers
God has truly blessed this ministry, not only with the students and their dedication, but with the teachers and administrators who, likewise, dedicate themselves to this ministry.
Salary wise, these people make less than half of what they could make in the public schools, yet they unselfishly give of themselves to insure that God's ministry is properly cared for in this challenging location.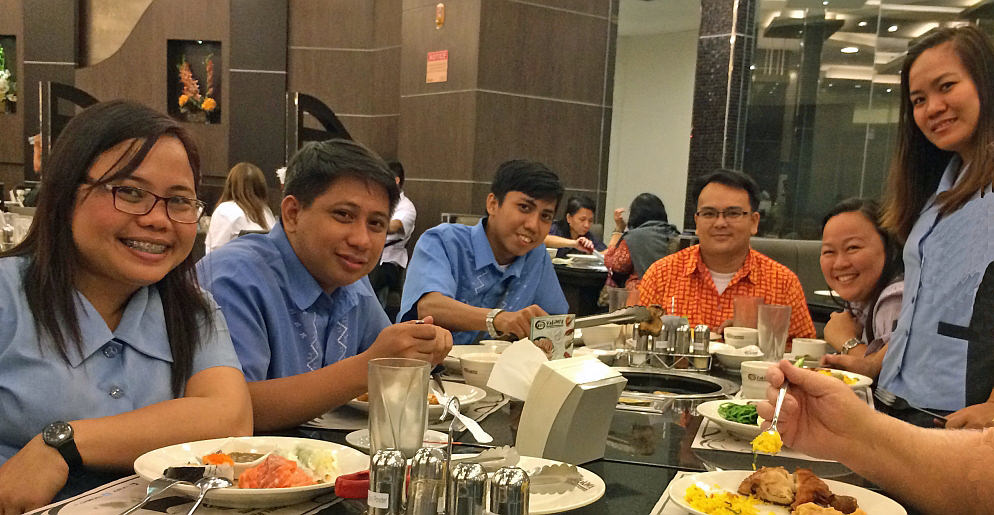 Help for a Hurting World
SALT Academy is a much needed light for a part of the world that needs it so desperately.  Stories of sacrifice and a willingness to put God's purpose above all else were so heartwarming.
On several occasions the board members shed tears of joy and love as the students, teachers and administrators shared how the Lord has used them in His service.  Several parents of these students have been led to the Lord through their children and other ministries of the school.
A Great Christian School
As a result of the visit, the board is completely satisfied and assured that Salt Academy is making extremely good use of its limited funding and truly is one of God's miracles.   Everyone at the school, as well as the parents of the children, expressed their thankfulness and love for the support of John4:14 Missions and have asked that others come to visit at any time to see this ministry of God at work.