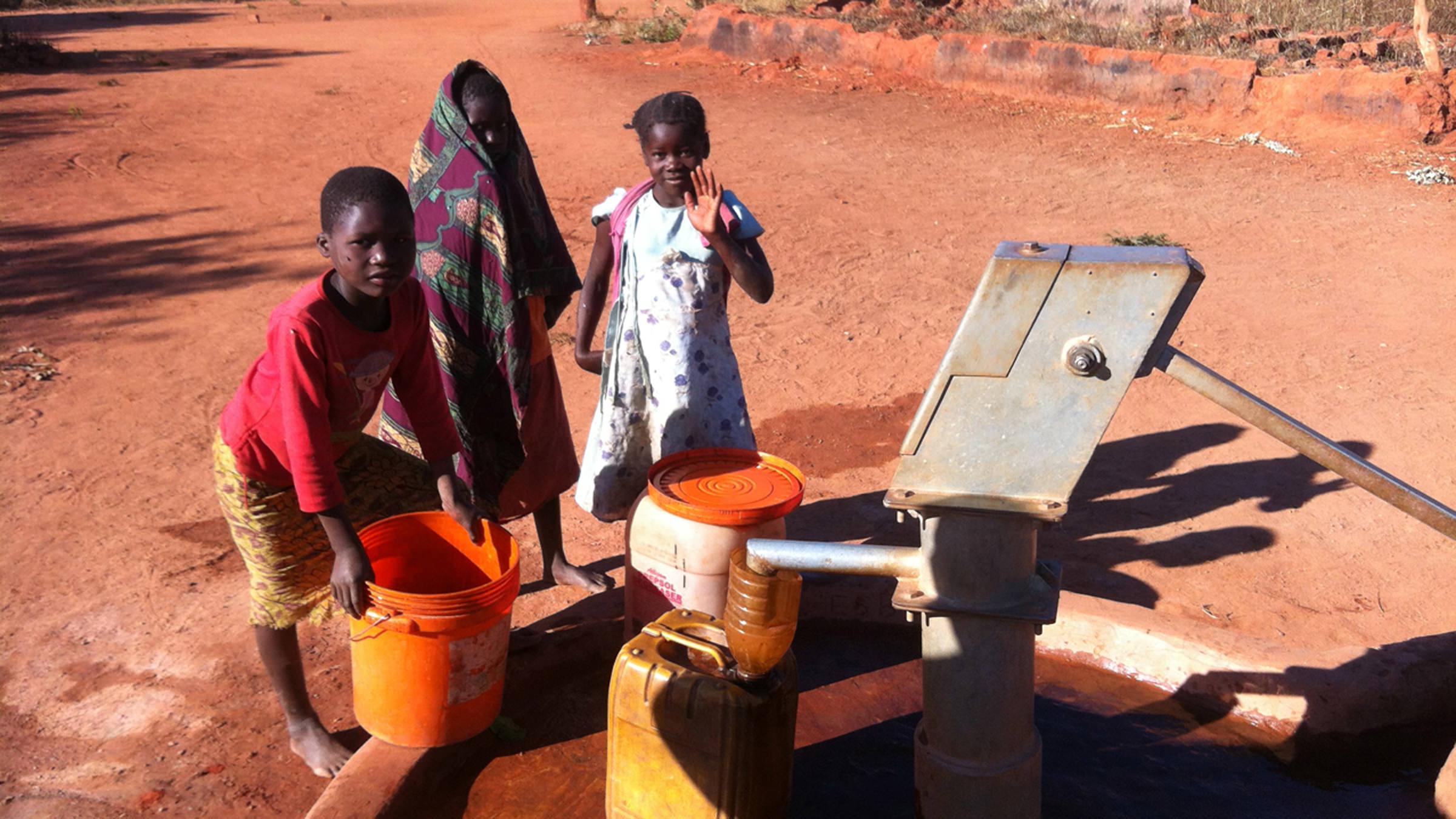 The Birth of Our Mission:
A group of men from Lusaka, Zambia, were in the U.S., singing Christian a cappella to raise money for the poor in their country.  The men stayed with families in the Daphne, Alabama area.  Several of John 414 Missions current board members were in those host families.  Founder, Jack Stover, worked long distance with some of the men when they returned to Zambia.  They decided to tackle the problem of no clean water for people in remote villages near Lusaka, Zambia.  Villagers walked for miles to hand carry water.  The first well was drilled in 2012 in the Muchinga Mountains.  John 414 Missions was born.  The second well went in a year later.  One of the Zambian men, an ordained minister, continues to travel to the villages to share God's message of love.  A multi-use building and sanitation building were then erected for the two villages to have a church, school, community center, and restroom facilities.  Our regular partner in school funding is Adairsville Baptist Church in Georgia.  Donors give generously.  A third well was drilled in a neighboring village. More people now praise God for water and living water.  A church building was purchased in 2022 in KaLinga Linga, in the bustling city of Lusaka, where many are worshipping, giving their lives to Christ, and being baptized. A 4th well was drilled at this city church on March 28th, 2023, called Jacob's Well, in memory of Jacob Stover.  Well #5 was drilled in a village a few hours south of Lusaka….. All because of gracious gifts to John 414 Missions and our Zambian friends working so hard in Africa.
Zambian Men's Choir Reunion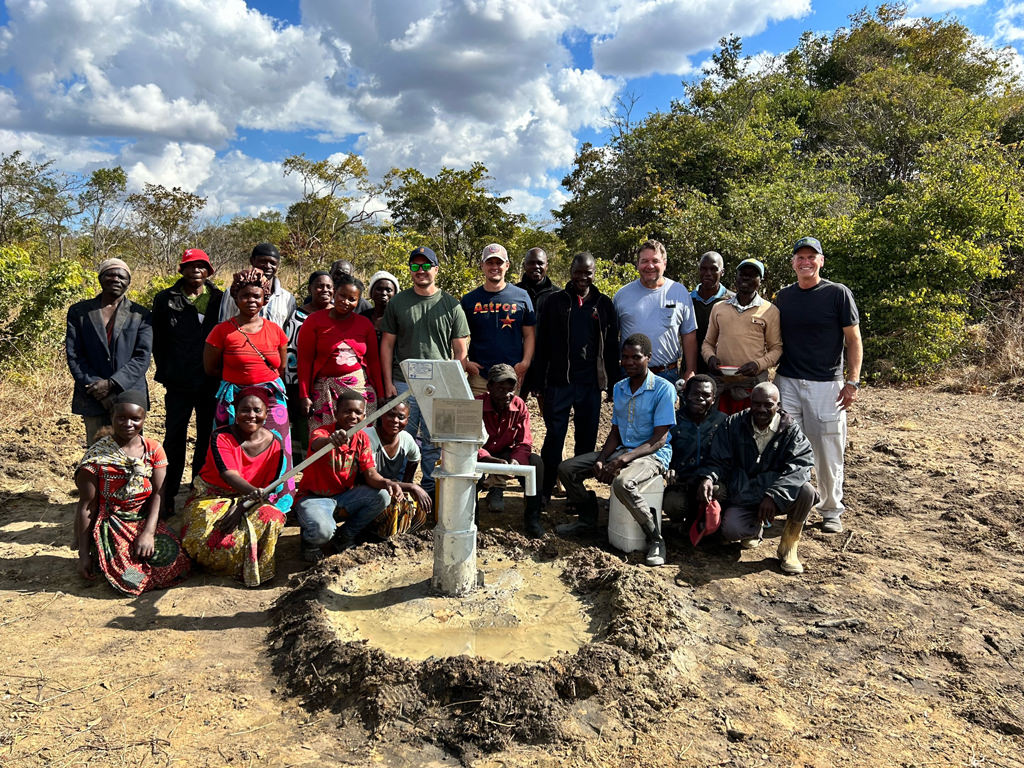 Sixth well drilled.  We call it "Jack's Well".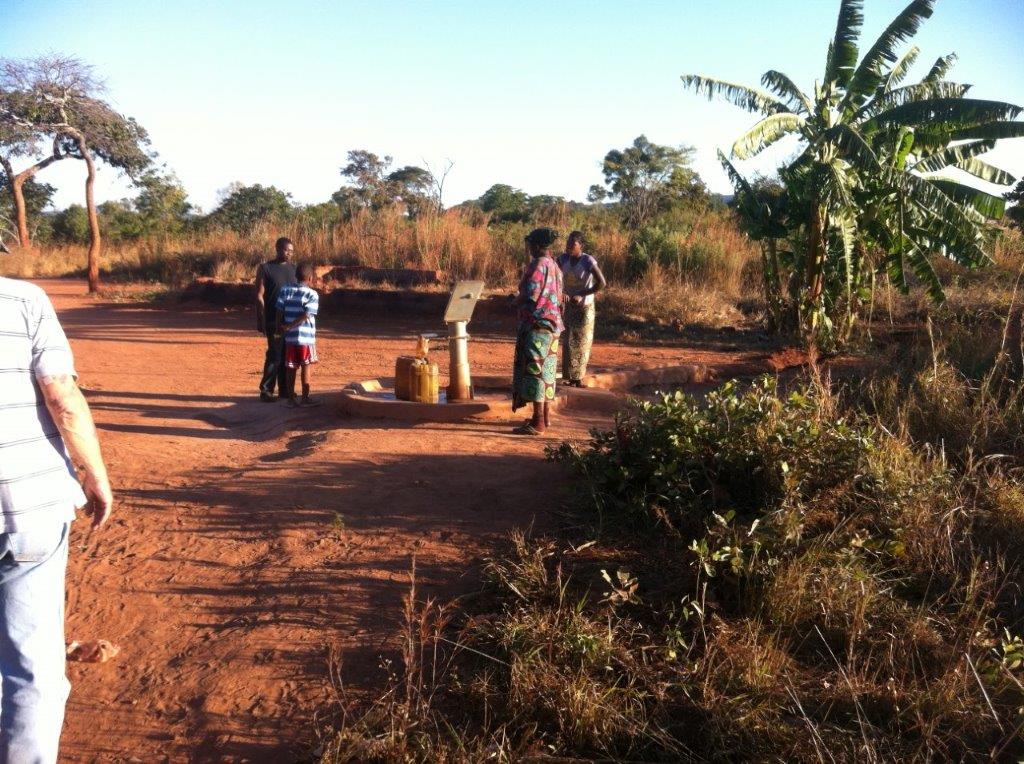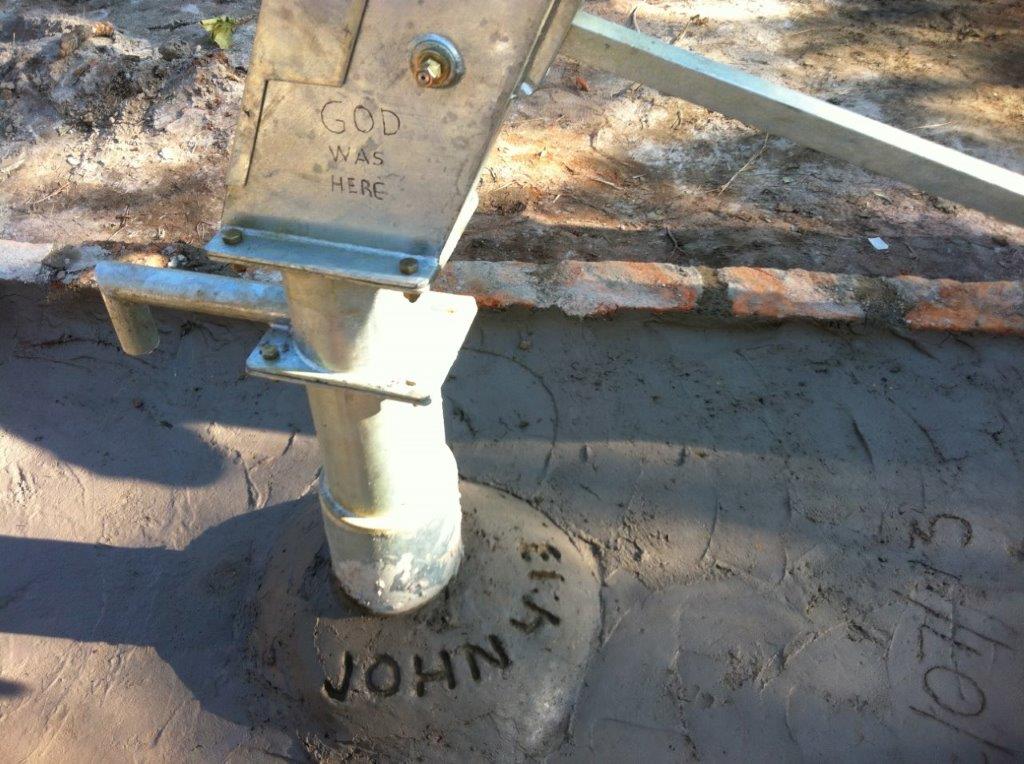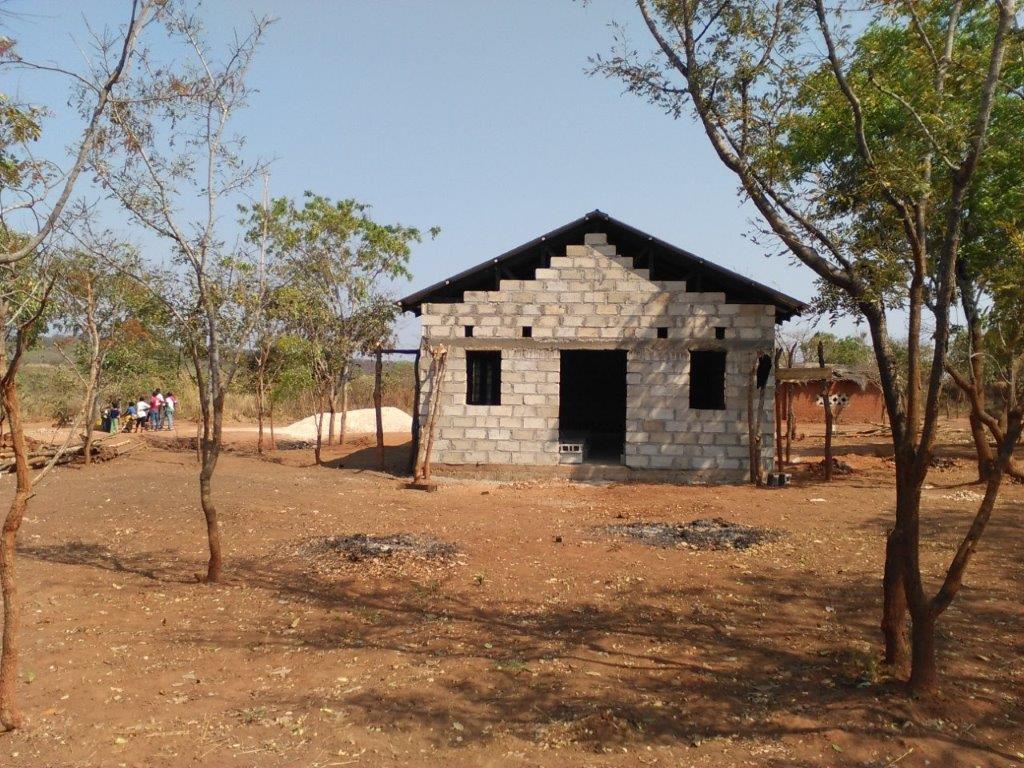 1st Village Church and School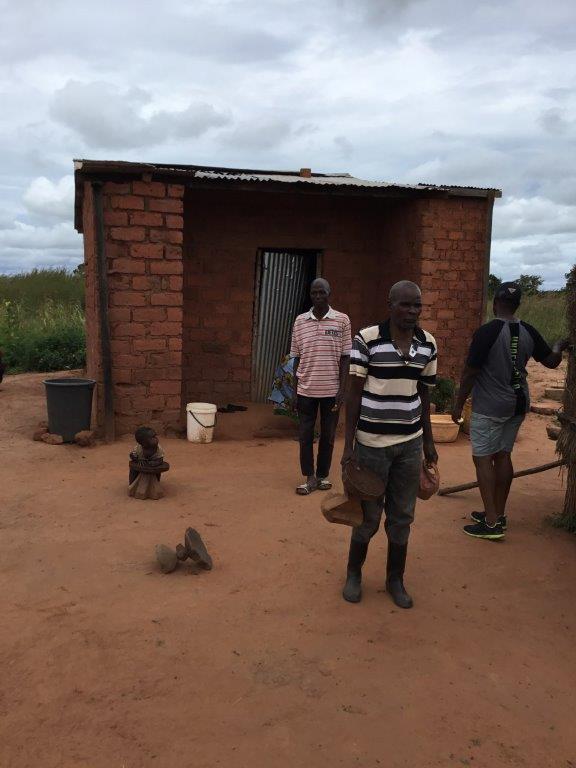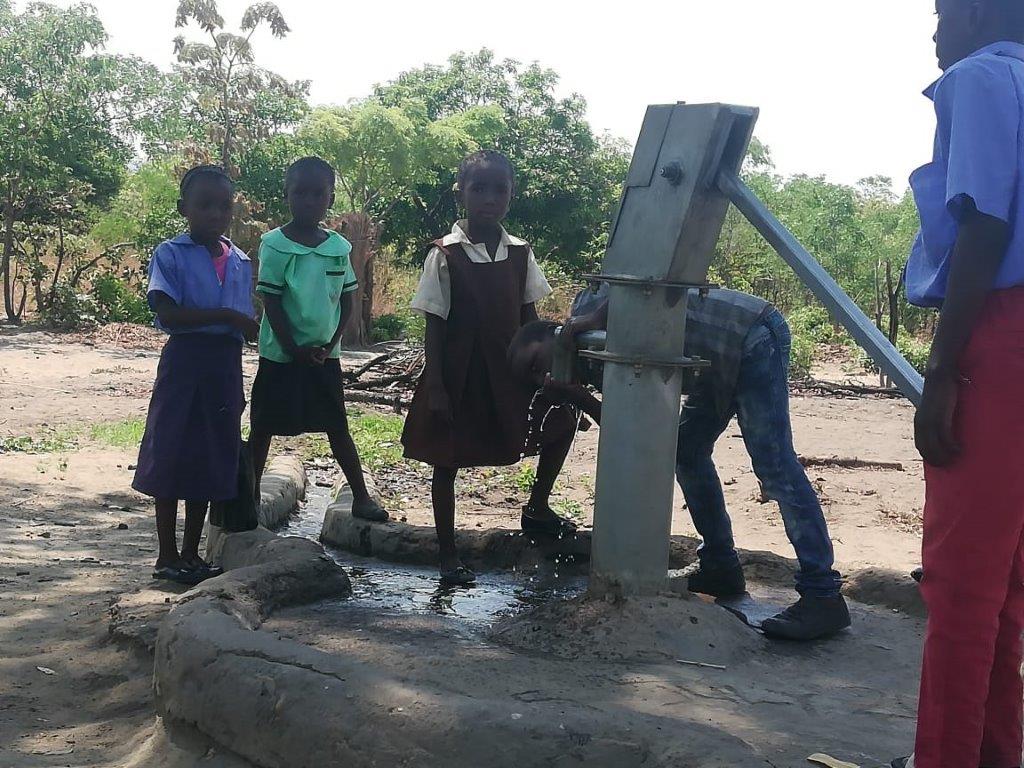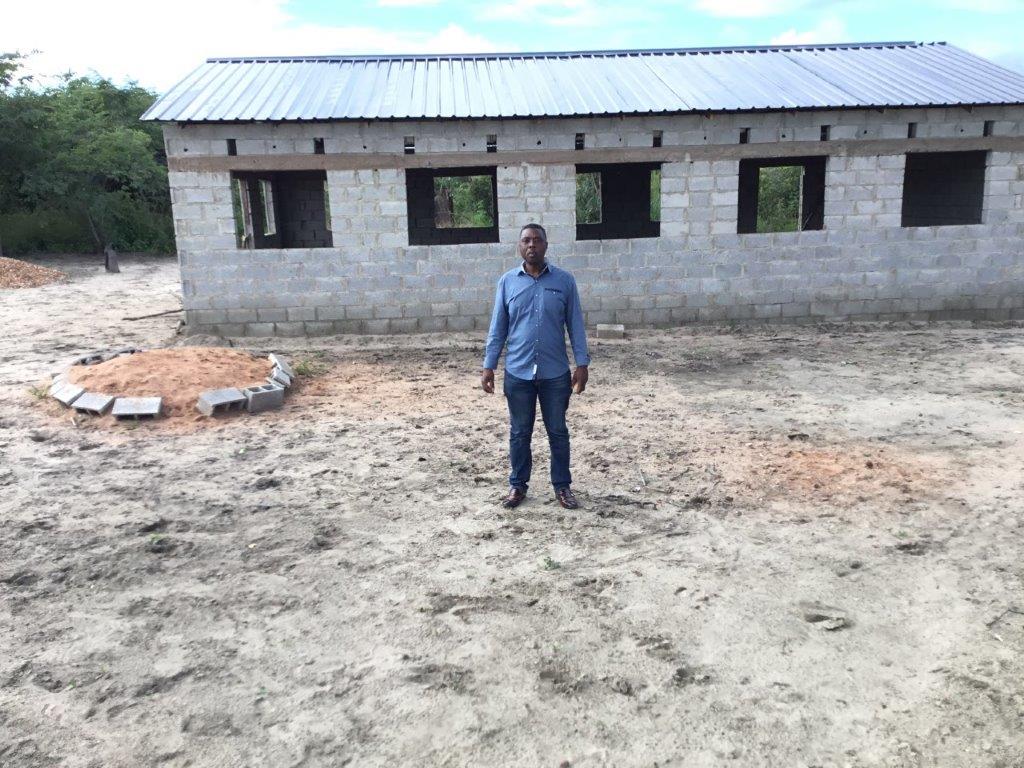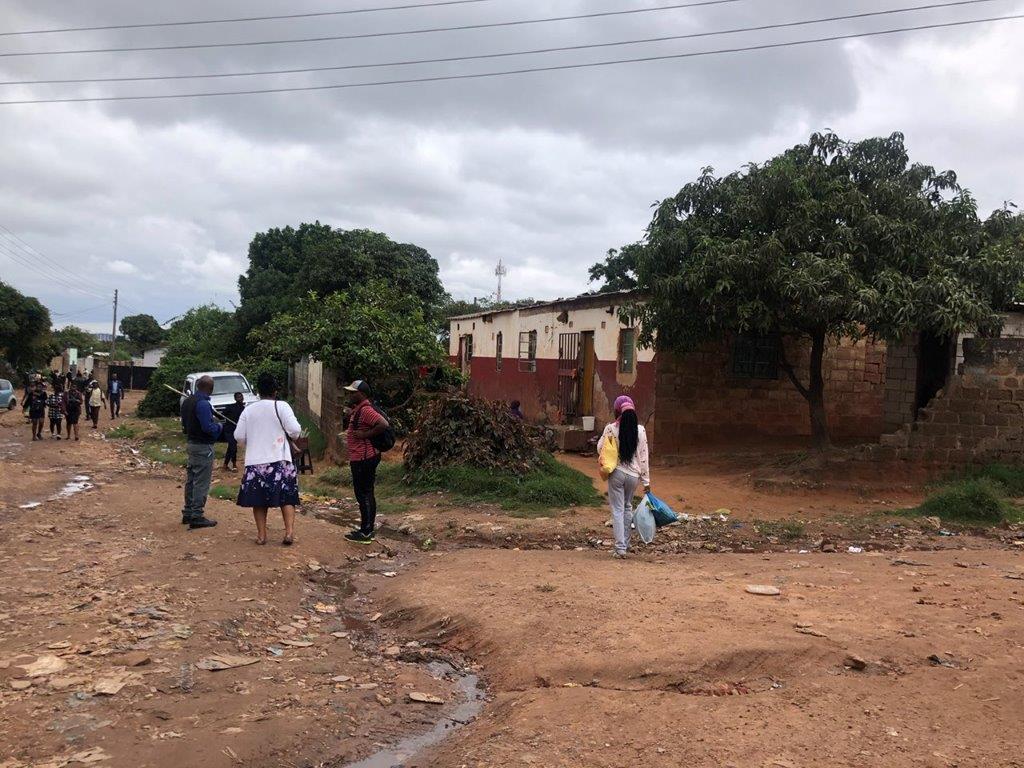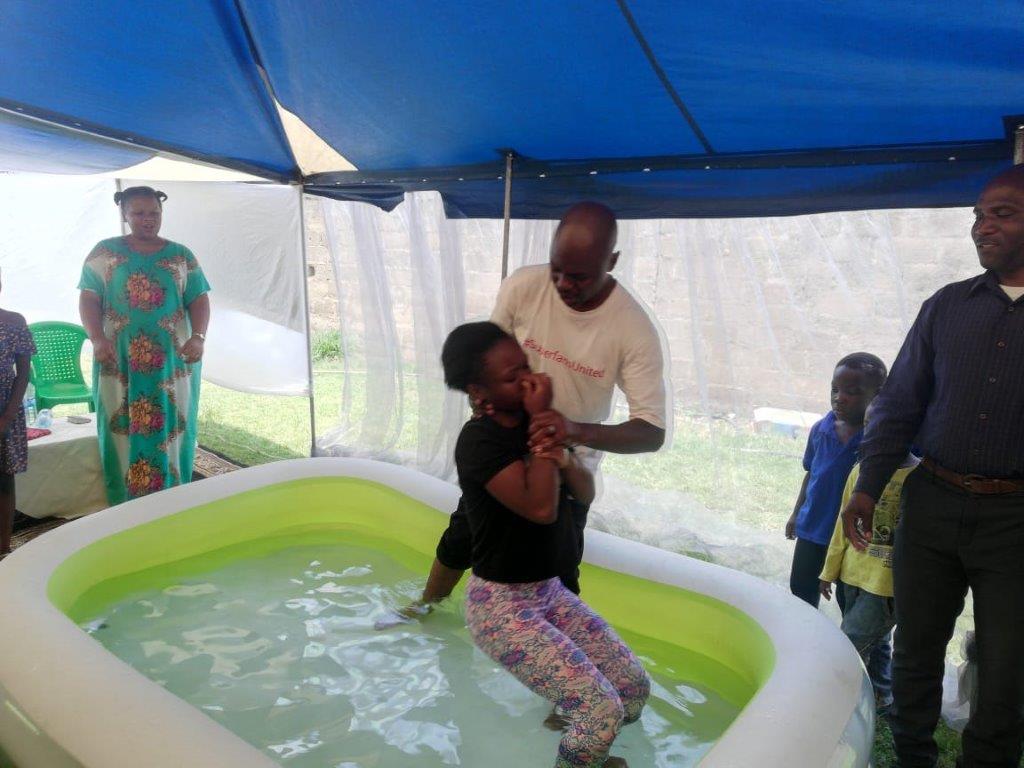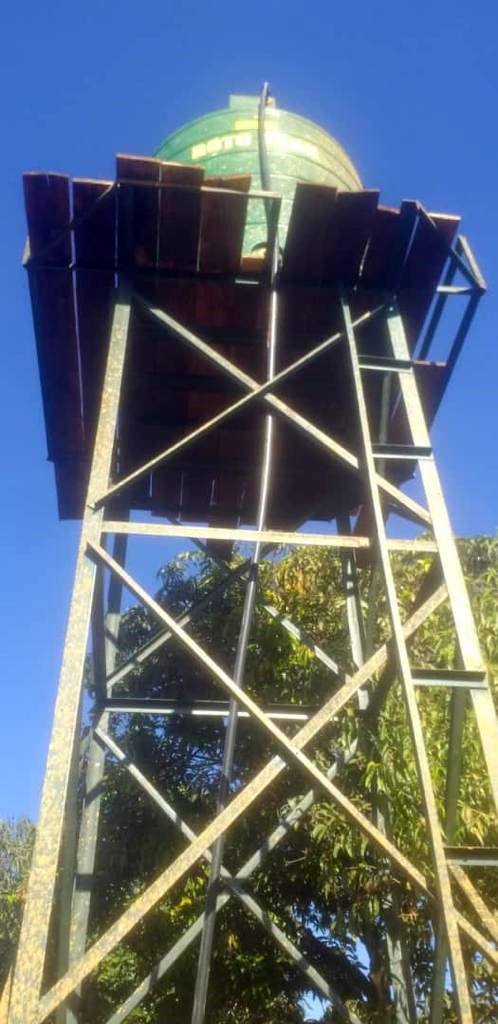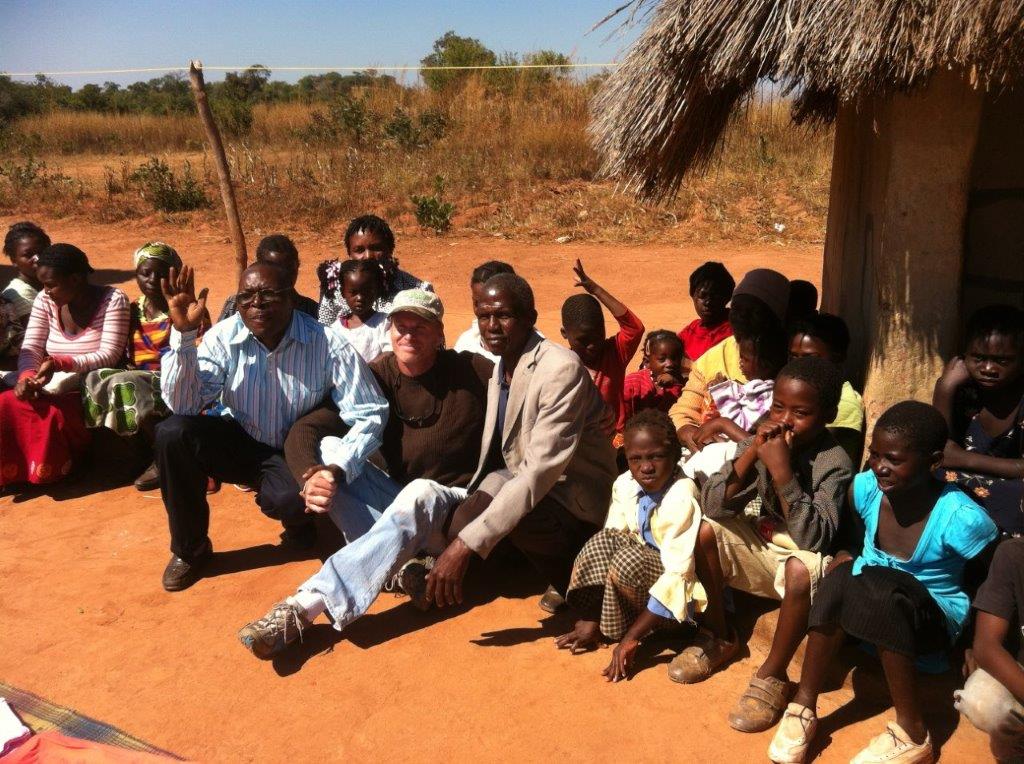 John 414 Missions Chairman with Villagers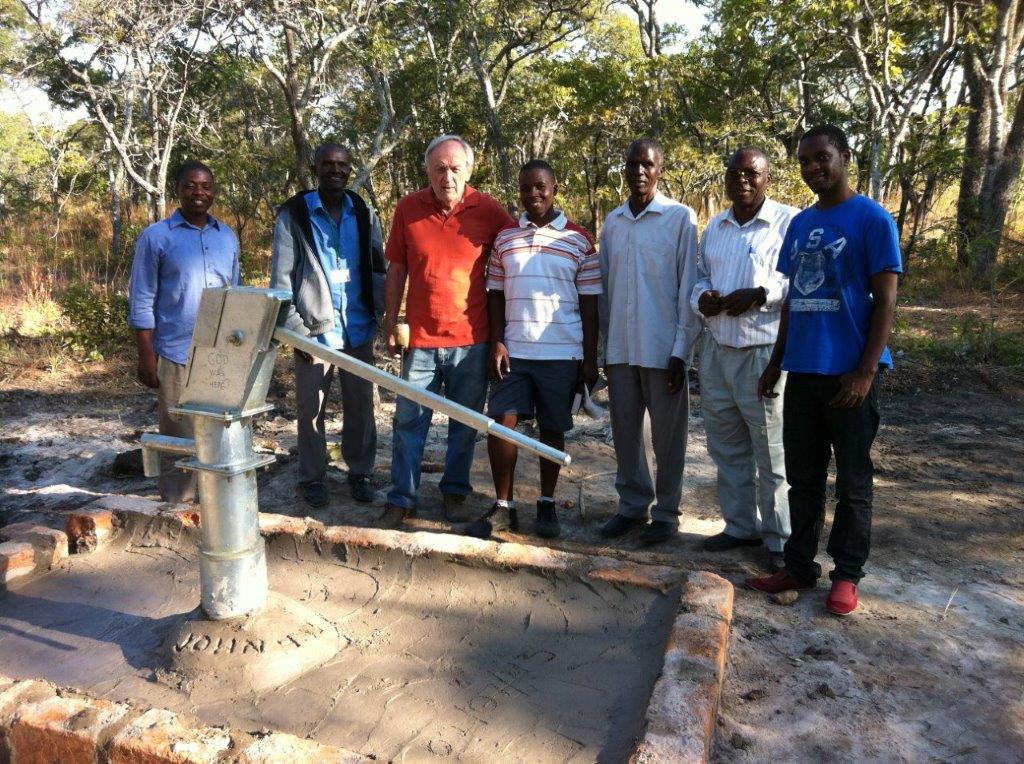 John 414 Missions Founder at 2nd Well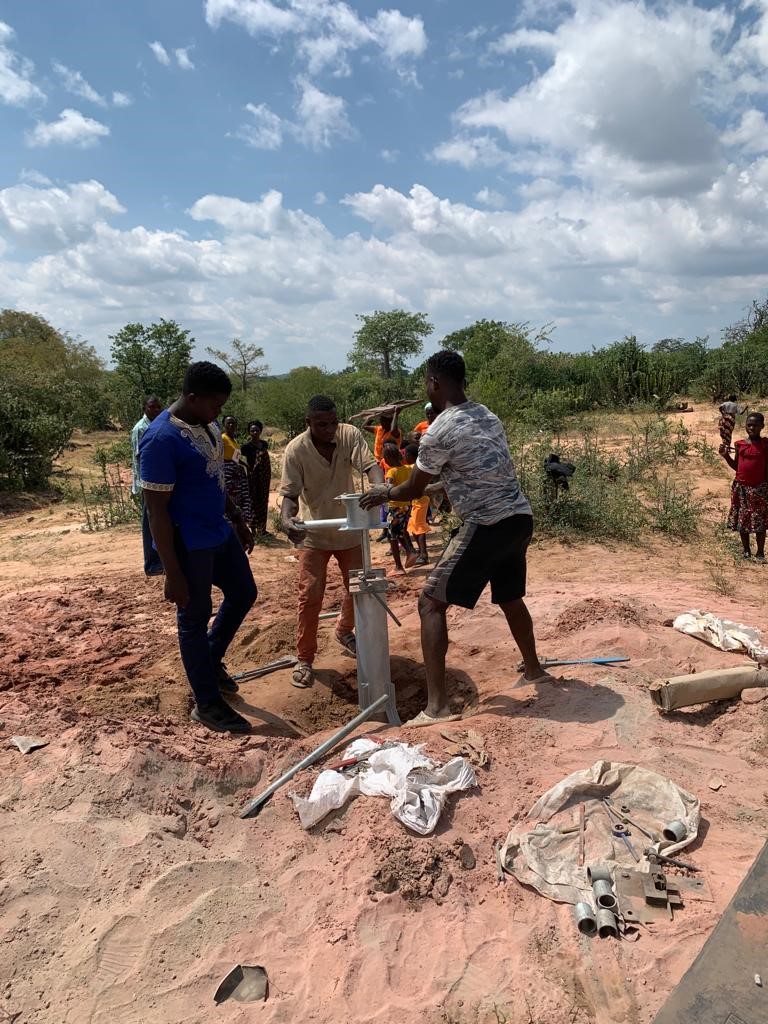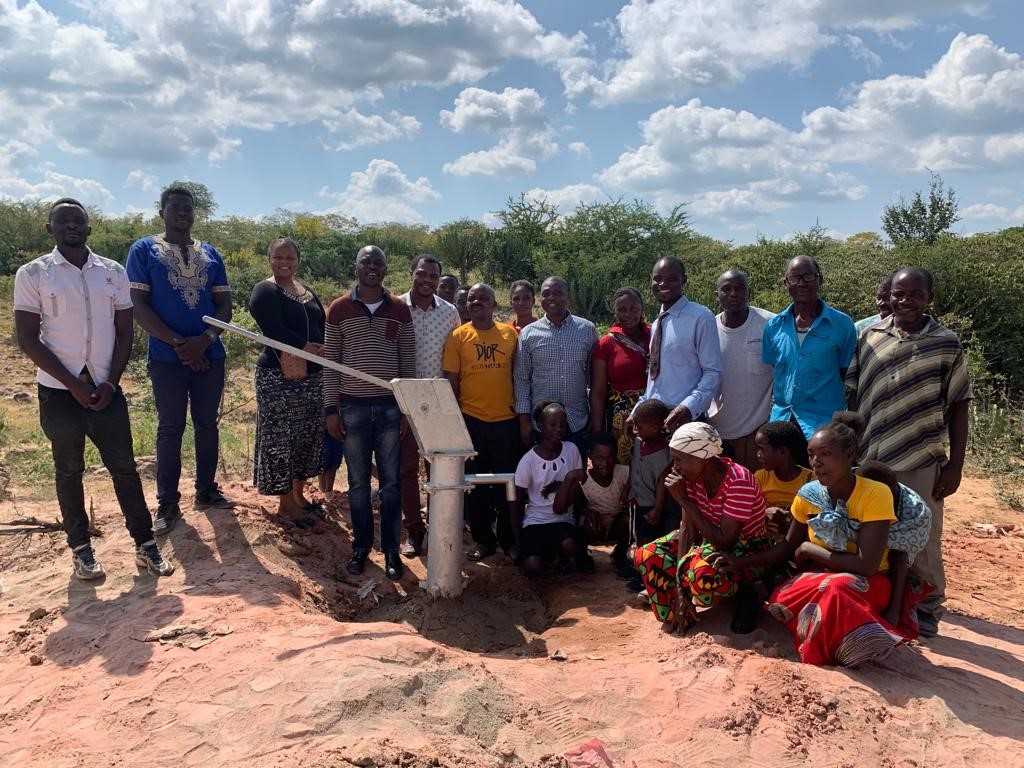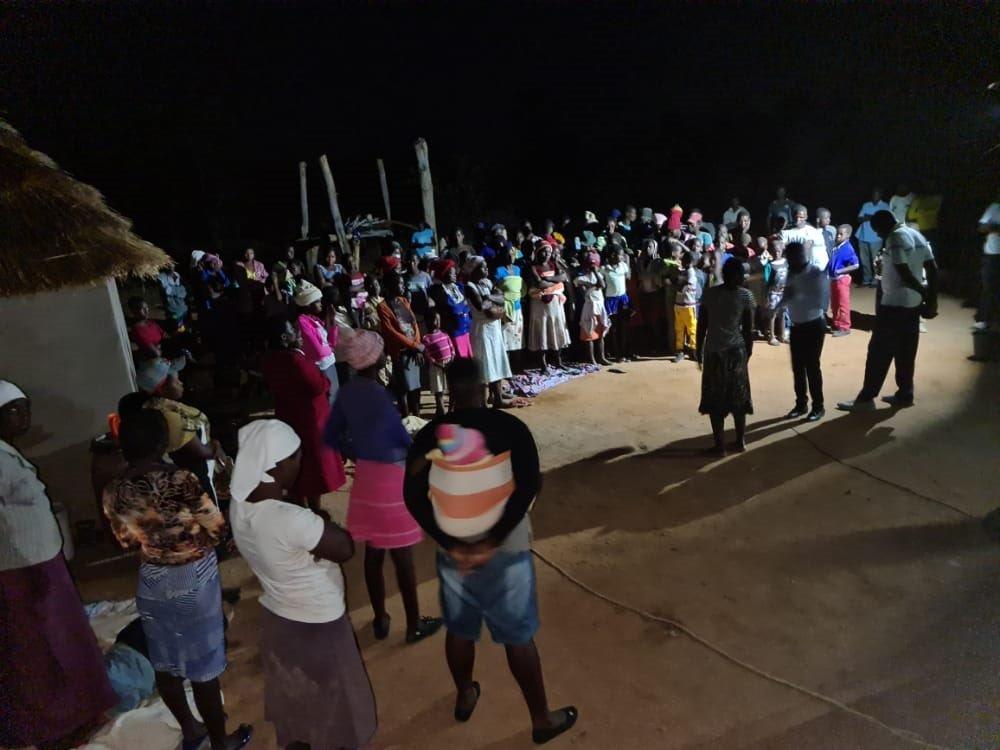 Nighttime Service in Village